Customer Reviews
09/23/2021
Peter A.

China
Fast shipping
Well packaged and I like the cool dust bag it came with, perfect for storing jewelries. The shipping was so fast. I was pleasantly surprised! And the necklace itself is good quality and very unique. Never seen one like this. I would recommend it.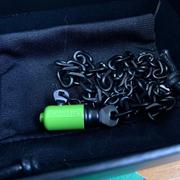 09/23/2021
Victor S.

China
Oh love it!
Love this necklace. The green color is very unique. Great to add some color in dull outfits!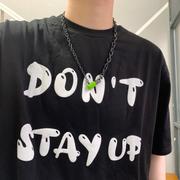 04/27/2021
Sybil

United States
Love it
I received this item and absolutely love it. The quality is super nice and I love the lock mechanism as a clasp. The chain design is also really cool and can work with any fit.
05/12/2021
BLACKHEAD Jewelry
Thank you!!! This is one of our favorites from our new collection as well!